The China Import and Export Fair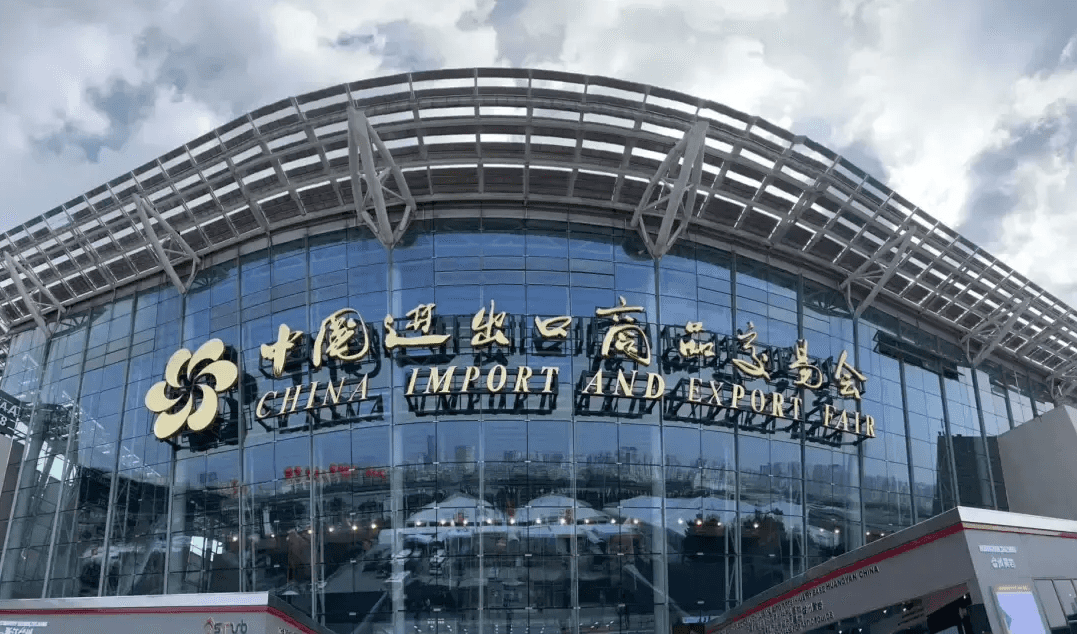 China Import and Export Commodity Fair
Founded on April 25, 1957, jointly organized by the Ministry of Commerce and the People's Government of Guangdong Province, and undertaken by the China Foreign Trade Center. It is a comprehensive international trade event with the longest history, highest level, largest scale, most complete variety of goods, the largest number of attending buyers, the widest distribution of countries and regions, and the best transaction results in China. It is known as the "First Exhibition in China".
Silver Industry Participated in Two Sessions of Exhibition for the First Time
Don't worry about the time being too short!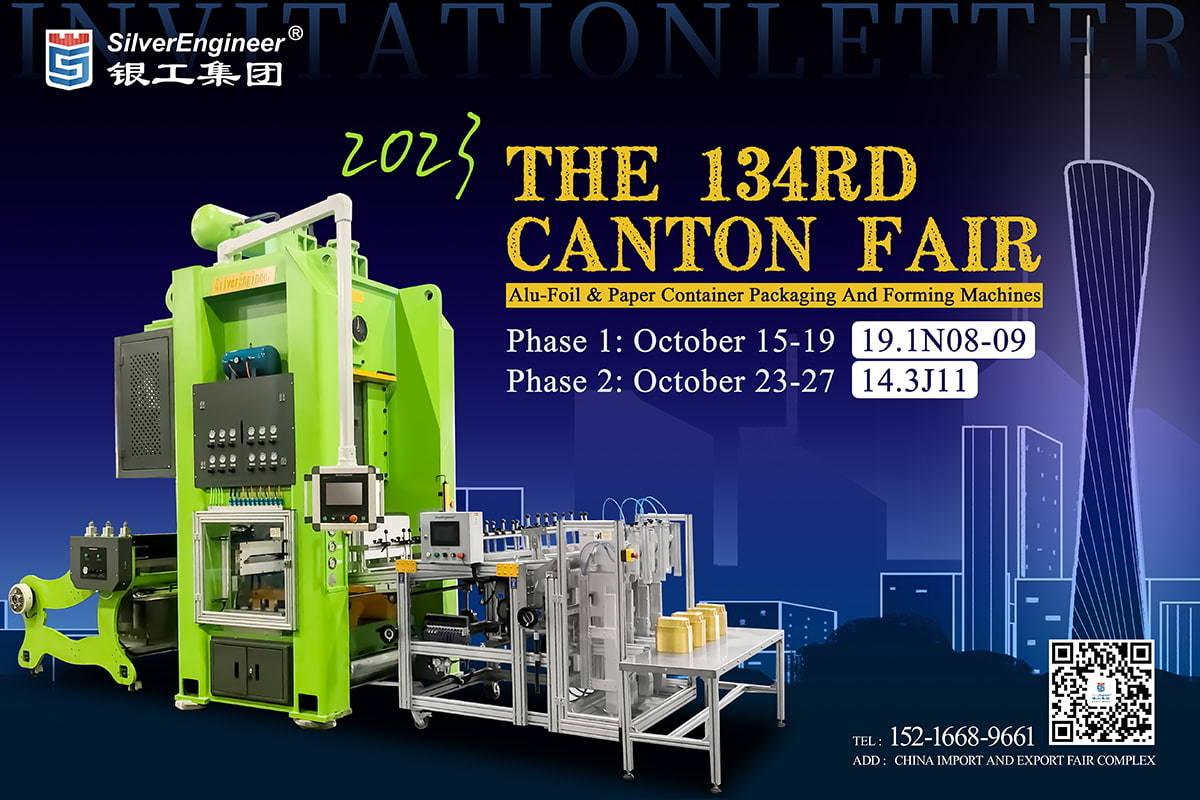 Phase 1:
October 15-19, 2023
Booth number: 19.1N08-09
Phase 2:
October 23-27, 2023
Booth number: 14.3J11
A Quick Look at the Exhibits of this Year
01#
Aluminum foil container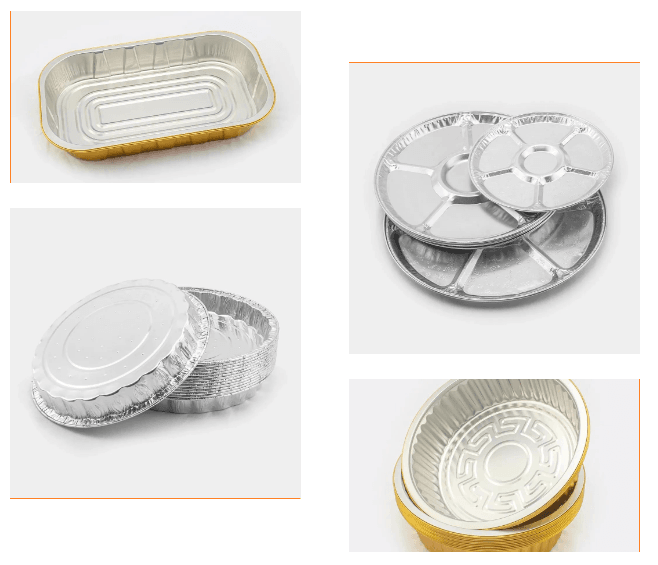 Aluminum foil packaging containers are an inevitable replacement and upgrade product for the new era, new life, new trends, and new policies. It has physical characteristics such as lightweight material, good ductility, and high barrier resistance; It has chemical stability, non-toxic and odorless, and can be recycled indefinitely; And it has high temperature resistance heating characteristics such as microwave oven, induction cooker, oven steamer, and open flame.
The goals of environmental protection and carbon neutrality in the new era have determined the global ban on plastic packaging for daily necessities. Aluminum foil will inevitably witness its most glorious journey in the direction of sustainable development.
02#
Aluminum foil container production line
We provide customized production equipment with different itinerary requirements and adjustable equipment solutions, mainly suitable for the production and processing of disposable wrinkled and wrinkle free aluminum foil containers, aluminum foil lunch boxes, aluminum foil covers and other food grade packaging products; Provide an overall automated production equipment solution for the aluminum foil packaging industry, including aluminum foil lunch box production line, aluminum foil small roll rewinder, saw blade machine, box loading machine, aluminum foil waste packaging machine, etc.
Widely used in baking containers, barbecue containers, cooking containers, oven containers, refrigerated containers, takeout containers, laboratory containers, and other packaging fields, it has broad development prospects and great environmental significance.
03#
Mold customization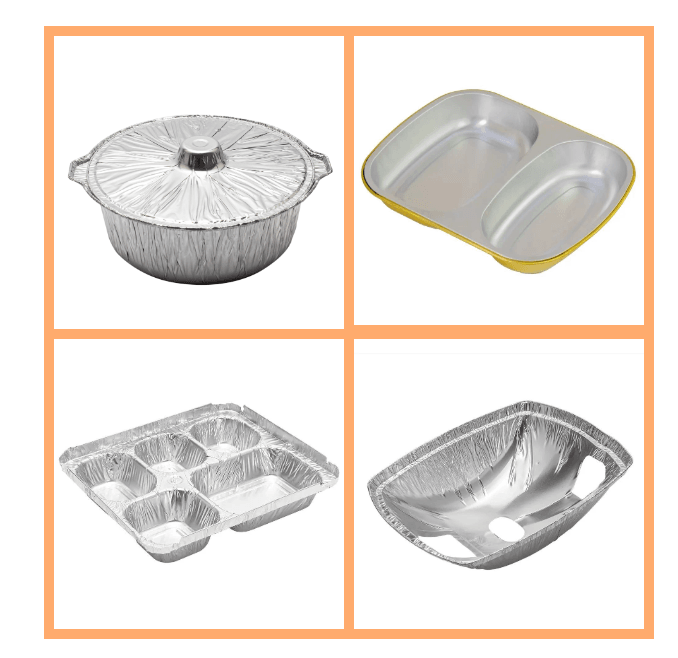 We have extensive experience in mold design and research and development, as well as excellent mold design engineers. Through continuous innovation and practice, we focus on improving the strength and beauty of our products.
We can customize unique products in the market according to the needs of different customers, and provide solutions for our customers through a mature customization process to enhance their competitiveness in the market!